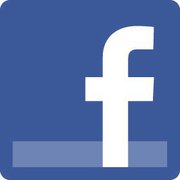 Whitefish Point Marathon Updated 06.19.14
Whitefish Point Marathon
Saturday, June 14, 2014
Paradise, Michigan
2014 WPM RACE TIMES

TIME		BIB #	NAME			GENDER
3:22:35		7	Buikema, Nate		M
3:33:26		11	Cavalieri, Robert*	M
3:39:06		50	Durocher, Bridget	F
3:40:39		48	Poznanski, Robert	M
3:41:38		36	Rohrer, Rebecca*	F
3:45:59		42	Sved, Bill*		M
3:49:18		46	Villemure, Jacob	M
3:53:28		18	Dowd, James*		M
3:54:02		43	Svoboda, Bruce		M
3:55:32		12	Chefan, Steve		M
3:55:53		23	Janse, Marit*		F
3:57:18		19	Downs, Karen*		F
3:57:28		45	Van Norman, Stacy	M
3:58:38		30	Neuenschwander, Jon	M
3:58:40		32	Nigito, Jamie		F
3:59:05		24	Koeble, Donna*		F
4:09:56		16	Diehl, Laura		F
4:10:42		4	Arnold, Chris		M
4:12:02		10	Cavalieri, Rick		M
4:13:23		3	Andersen, Karen		F
4:13:32		40	Smith Suzanne		F
4:14:51		13	Cutrara, Barb*		F
4:15:11		28	Merrill, Christopher	M
4:17:34		8	Byle, Jennifer		F
4:17:58		38	Schneider, Brian	M
4:18:31		22	Hoag, Steve		M
4:27:28		14	Cutrara, Phil		M
4:27:51		37	Ruggirello, Steve	M
4:32:55		44	Thackwray, Donna	F
4:34:24		21	Goodall, Mike		M
4:36:31		41	Sorgenfrei, Darren	M
4:39:19		47	Villemure, Wendy	F
5:01:44		31	Nichols, Buzz		M
5:11:50		2	Anderson, Jeffo		M
5:25:19		27	Maddix, Dave		M
5:28:04		34	Ott, Allan		M
5:29:21		49	Rose, George		M
5:42:26		29	Mutterer, Tim		M
5:42:27		26	Ludwiczak, Becky	F
5:58:50		20	Ebright, Andrew		M
DNS		1	Aguirre, Stephanie	F
DNS		5	Bolo, Arnie		F
DNS		6	Brown, Danielle		F
DNS		9	Carter, Steven		M
DNS		15	Davis, Martha		F
DNS		17	Dorko, Jeffrey		M
DNS		33	Olsen, Suzanne		F
DNS		35	Recker, Peggy		F
DNS		39	Seivert, Catherine	F
				
---
---


AGE	TIME	BIB #	NAME			G	AGE
18-34 	3:39:06	50	Durocher, Bridget	F	32
	3:58:38	30	Neuenschwander, Jon	M	31
	3:58:40	32	Nigito, Jamie		F	30
	4:13:23	3	Andersen, Karen		F	34
	4:17:34	8	Byle, Jennifer		F	32
	5:58:50	20	Ebright, Andrew		M	24

35-39 	3:22:35	7	Buikema, Nate		M	37
	3:49:18	46	Villemure, Jacob	M	37
	3:57:28	45	Van Norman, Stacy	M	36
	4:13:32	40	Smith Suzanne		F	36
	4:39:19	47	Villemure, Wendy	F	39
	5:42:26	26	Ludwiczak, Becky	F	36

40-44 	3:41:38	36	Rohrer, Rebecca*	F	40
	4:09:56	16	Diehl, Laura		F	44
	5:01:44	31	Nichols, Buzz		M	42
	5:29:21	49	Rose, George		M	41

45-49 	4:15:11	28	Merrill, Christopher	M	48
	4:17:58	38	Schneider, Brian	M	45
	4:36:31	41	Sorgenfrei, Darren	M	46

50-54 	3:40:39	48	Poznanski, Robert	M	54
	3:55:53	23	Janse, Marit*		F	52
	3:57:18	19	Downs, Karen*		F	53
	4:10:42	4	Arnold, Chris		M	53
	4:18:31	22	Hoag, Steve		M	52
	5:11:50	2	Anderson, Jeffo		M	52
	5:42:27	29	Mutterer, Tim		M	54

55-59 	3:33:26	11	Cavalieri, Robert*	M	58
	3:54:02	43	Svoboda, Bruce		M	55
	3:55:32	12	Chefan, Steve		M	57
	3:59:05	24	Koeble, Donna*		F	55
	4:12:02	10	Cavalieri, Rick		M	57
	4:27:51	37	Ruggirello, Steve	M	59
	4:32:55	44	Thackwray, Donna	F	55

60-64 	3:53:28	18	Dowd, James*		M	62
	4:14:51	13	Cutrara, Barb*		F	60
	4:34:24	21	Goodall, Mike		M	61
	5:25:19	27	Maddix, Dave		M	60
	5:28:04	34	Ott, Allan		M	60

65-69	3:45:59	42	Sved, Bill*		M	66
	4:27:28	14	Cutrara, Phil		M	68

It is our determination that
8 of the 40 runners qualified for Boston*, 20%
67% of the runners were Male
The average age was 47.8.
The average time was 4:22:07
Boston Requirements for Males, Age 47.8 is 3hrs 25min 00sec.
Challenges to final times must be submitted to the Race Director by June 21, 2014.
2014 Race Director: Rob Klein
Profit proceeds will benefit the Whitefish Township Community Library
and the Upper Peninsula Regional Blood Center.
DISCLAIMER: The Whitefish Point Marathon is not affiliated with the Great Lakes Shipwreck Historical Society or the Whitefish Point Lighthouse Preservation Society.

Another Paradise Area Chamber of Commerce Sponsored Event