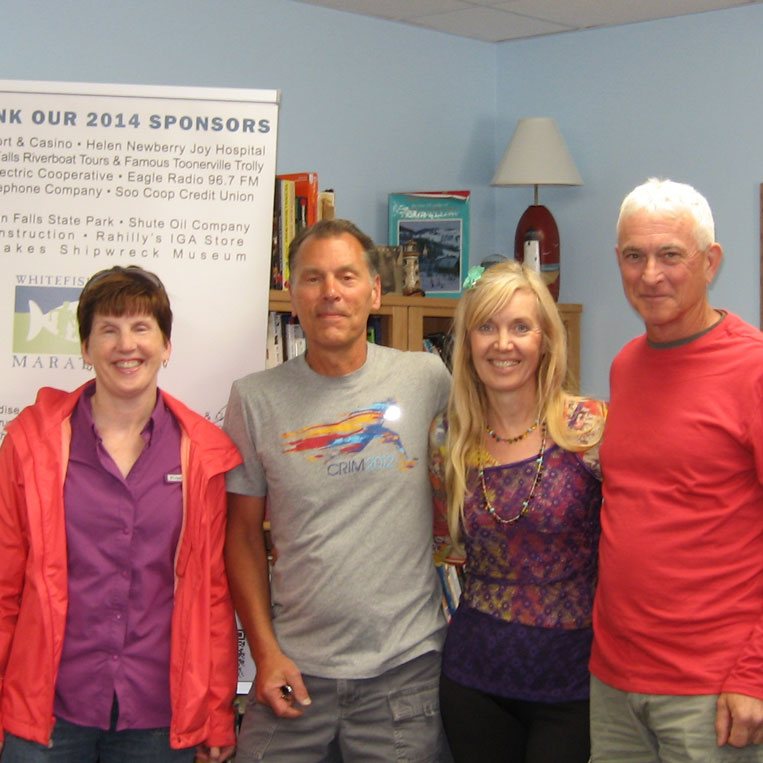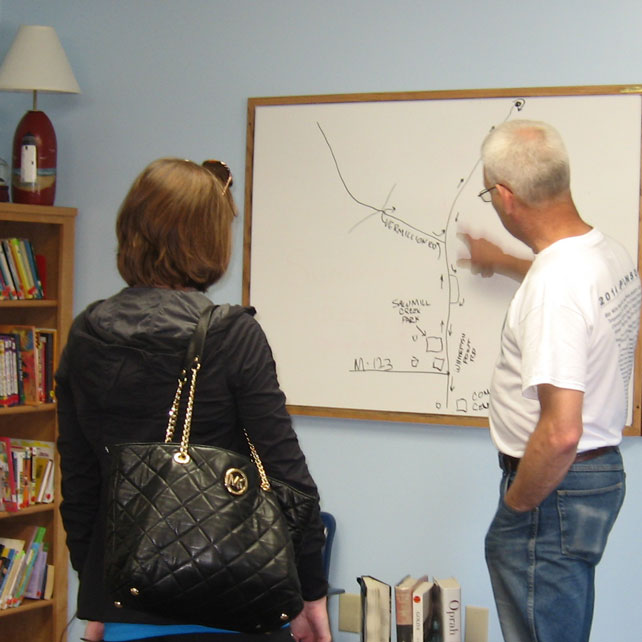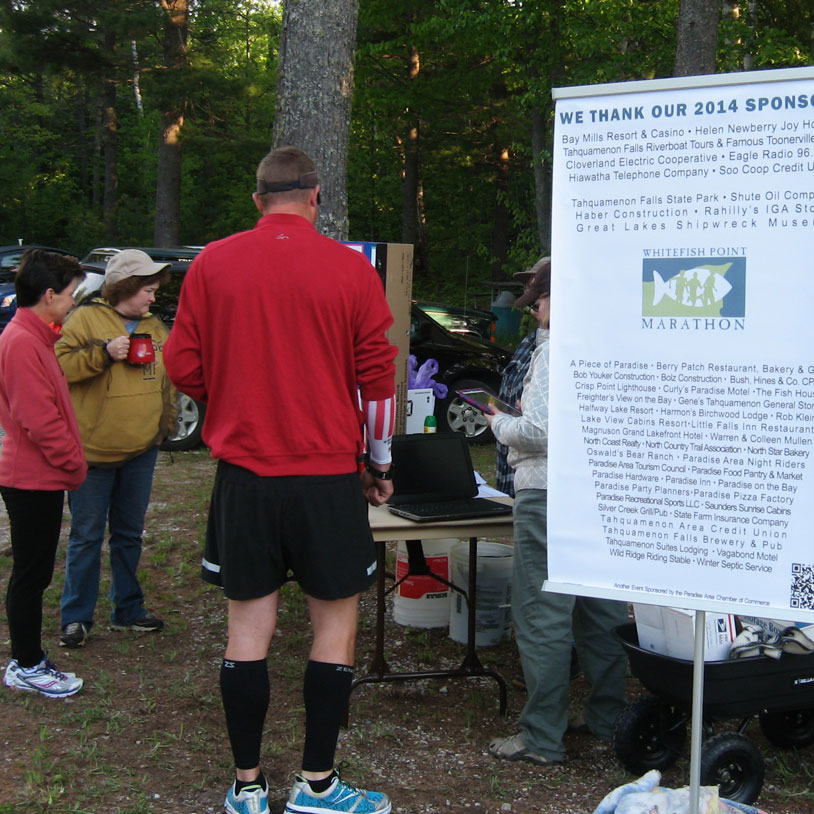 General Information
"This was my first marathon. Everything was amazing today. The weather was nice, the scenery was second to none, and the atmosphere was great. The other runners were very encouraging and supportive. And the volunteers were terrific. They were enthusiastic and eager to fill water bottles. All in all, I had a great time and will recommend this race to others. . . " 2015 Participant
The Whitefish Point Marathon is a USA Track & Field Certified Course north of Paradise Michigan located in the eastern Upper Peninsula of Michigan.
"this was my 17th marathon and is near the top of my list-- great job all--thank you so much--the man that sang the nation anthem before hand kudos to him, looking forward to next year . . . " 2014 Participant.
The road race meanders along Whitefish Point Road, traveling along the edge of Whitefish Bay, crossing the Betsy River, kissing the shores of Lake Superior, passing by the Whitefish Point Light Station, while skirting the edge of the Seney National Wildlife Refuge, Whitefish Point. The finish line is at the Whitefish Community Center on the southern edge of Paradise. After the race, we encourage you to unwind by visiting Tahquamenon Falls, Crisp Point Light House, Point Iroquois Light House, the Whitefish Point Light Station or Oswald's Bear Ranch.
"This is a great Father/Son experience" states a 2013 Dad/Participant, " I'm glad we had the chance to spend the time together."
Awards will be presented to the 1st place men and women runners. Since 2014, through a partnership with the Upper Peninsula Road Runners Club, UPRRC, the Whitefish Point Marathon will be posting the results by age brackets as well as finish times in an effort to encourage marathon runners everywhere.
You know you're a runner . . . . Author Unknown
when you know how to pronouce (correctly) Planter Fasciiltis.
when you have a favorite ice pack.
when your message therapist knows your race schedule.
when you brag about losing toenails.
when you run even though you are sick.
when you put more time and work into taping parts of your body then to your tax return.
when there are permanent blood stains on your T-shirts where your nipples were rubbed raw.
when it hurts worse to take a shower then it does to keep running.
when you find yourself standing in front of the mirror trying to see if you have a leg length discrepancy.
when you could teach a class about biomechanics and the different kinds of shoes people need.
when you are the only person in town who knows what Quinine is used for besides treating malaria.
when you physical therapist or massage therapist is on speed dial.
when you rolling pin is kept near your bed instead of in the kitchen.
when every T-shirt you own has a race name and sponsors listed on it.
when you go from having a drawer for your running clothes to having an entire bureau for running clothes.
when you balk at the cost of everyday shoes and then spend $75 - $100 on a pair of running shoes that will only last 3 months and think you're getting a fabulous deal.
when you think a black Timex Ironman watch goes with a black suit.
when you can shop at a marathon expo for hours, but can't stand 5 minutes anywhere else.
when you spend $12.00 on socks that help you avoid blisters.
when your spouse/coworkers/children/neighbors complain about how cranky you are after you missed your run.
when you know the definitions of fartlek, tempo run, taper, and glycogen stores and use them regularly.
when you find that you have to think of your run schedule to remember what day of the week it is.
when you have a folder for running web pages in your bookmarks.
when you wake up thinking about today's run and go to sleep thinking about tomorrow's run.
when you run up to a red light and think, "Man, I wish I didn't have to stop!" instead of "Good, I need a break!"
when you drive your route after your runs to find out how far you went.
when you ask people who didn't run the race and may or may not be runners if they want to ride with you while you drive the course and give them commentary of the race while doing so.
when you dream about running.
when you use the words "easy" and "long run" in the same sentence.
when you continue running despite the fact that when you blink your eyelashes stick together because they are collecting ice and snow.
when you spend more time on running web sites then you do work.
when you cross the finish line of a marathon and you start considering where/when the next one will be.
when you can say "fartlek" without a single hint of a laugh.
when you spend your free time reading nutrition labels and race results.
when you are running a race and your calves are cramping and your knees are aching and your lungs are burning but still find yourself thinking, "This is fun!".
when you'd rather run then watch TV.
when you notice that the only footsteps in the snow are yours . . . from yesterday.
when you leave the New Year's Eve party early because you have a race in the morning.
when you have to drive for 20 miles before you find a road you haven't run on.
when you have your race schedule set out for 5 years in advance but can't remember if you're scheduled to work the next day or not.
when you take off work early to break in a new pair of running shoes.
when it is suggested that you give up running for Lent.